Wolves in Fleeces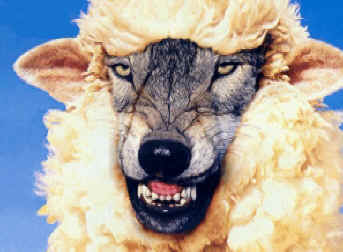 "So thou, O son of man, I have set thee a watchman unto the house of Israel; therefore thou shalt hear the word at my mouth, and warn them from me." Ezekiel 33:7

Our Evangelical Earthquake Entire Book in PDF!!

Spiritual Formation in the Church-2005.pdf

Spiritual Formation in the Church-2011.pdf

Universalism-Lorrain Day.pdf

Change at the Worldwide Church of God

A Warning to the SDA Church This is LOR!

Hypnotism Within the Adventist Church The Battle is for your mind!

GENERAL:

Trained To Be a Secret Agent: 1

Still More About Secret Agents: 3

'Street Ministries' The Way to Train our Youth to be Worldlings


Letter From an Advent Believer Also 'Our Present Crisis Predicted'.

Organized Apostasy and Tearing Down of the Faith


LAWSUIT REPORTS:

The Chick McGill Case

:

Waymarks # 1338

July 2006

Trademark Lawsuits Prepare the Way for Persecution; also The McGill Case.pdf


Did you know that the denominational Trademark Lawsuits have paved the way for persecution and a National Sunday Law? Read for yourself. Waymarks # 1352, Oct. 2006

Summary of 36 Legal Defense Points to be used in a Trademark Lawsuit or Appeal:
ARCHIVES:
An Appeal to the General Conference President
The CHE October 2003 Report, to the Annual Council
Will Women's Ordination Explode at Toronto?
The Promise Keepers' Objective
The Truth About the Adventist Reform Church (Revised 2007) PDF
Shepherd's Rods The Davidians of Waco
Men Who Have Arisen How to avoid Re-making Past Mistakes:
Part 1:

Canright; Kellogg; Ballenger; A.T. Jones; Conradi; Rogers; Houtiff
Part 2:

Andreasen; Brinsmead; Greives; Ford
The man who Boarded the Phantom Ship: D. M. Canright : What happened to this man that turned traitor to the faith he once loved?