Mission Evangelism News: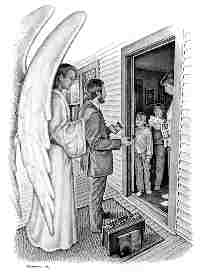 Updated: Thursday, October 20, 2011
OUR NEWEST BOOKS
We
now

have several new low-cost Missionary books.

Call for current prices and to order: Be sure to ask about our Latest Books!
Voice............844-777-1844
Central Time, 8 am - 5 pm, Monday - Thursday / Friday: 8 am - 12 noon
Fax...............931-692-3574
WE NEED YOUR SUPPORT!
MISSIONARY AND COLPORTEUR BOOKS

Attention All Colporteurs Past, Present, and Wannabes!
Printable Tracts Series: Download these tracts FREE and print as many as you want to distribute! We now have online a variety of these tracts that you can use for your mission outreach. Material for them is from Great Controversy, Desire of Ages, etc.

20 Reasons why America needs Natural Remedies Encyclopedia.pdf
The Great Controversy Illustrated Hardback.
PRISON MINISTRY
A prison sentence often gives a person time to think and often lonely hearts reach out for something better. While literature cannot be sent at random into the prisons, it can be sent when requested by the prisoners. So we send a newsletter, tracts and free books to brighten lives and bring hope to many hundreds of souls. Please support us to help them! This ministry is expanding rapidly- hundreds of free books are being supplied and staff are working long hours to reply to the many letters and requests we receive. This costs hundreds of dollars for postage alone--not counting the cost of the books!
MISSIONARY BOOKS TO THIRD WORLD
Even though our missionary books are offered at the extremely low cost, there are still many souls in other lands that hunger and thirst for even a few basic SOP book and yet cannot afford them! We have had people in Africa etc. write and tell us they have had to live on one meal a day for a time to be able to order a book and they are willing to do this! And yet many over here have these books on the shelves and never hardly look at them. We send many hundreds of free books to dear souls longing for the truth. We also sent many sets of CD-ROMs to lay missionaries to help with their outreach. How they treasure this blessed light! Please support us to help them! We receive requests in letters and emails from many countries and now that the cost of international shipping is so high it takes thousands of dollars to fill these requests.
OUR RESOURCE WEBSITES
Presenting our family of websites; serving millions all over the world! We keep them free from commercialism, pop-ups and ads--each site tries to be a missionary work of art to the honor of our Lord. We have MANY e-Books on some of them, FREE for people to download and read. Please visit them and support them with your prayers and your gifts! We receive hundreds of thousands of hits per month on these sites!
We are working hard to provide lot's of precious inspirational and news material for YOU FOLK as well! Check the LATEST UPDATES page often!
These New sites are Books to read online:
Take a Banner & Link to us!

AUDIO CASSETTES, CDS, MP3s & CD-ROMS
We have the lowest cost and most complete selection of Spirit of Prophecy books on CDs. We also have some valuable biographical books in Audio as well. Get Current Pricing Information Here
MISSIONARY PROJECT INFORMATION
Where you can look for ideas for your personal outreach!
The Story of God's leading in founding this ministry : (PDF)
Flea-Market Evangelism A Guest Editorial Report
PDF/ more on Flea-Market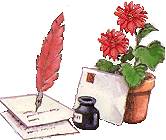 OUR MAILING LIST
PILGRIMS' REST SUPPORTERS' MAIL-OUT LIST: PLEASE NOTE:
The material displayed on this web site is not the most recent of our news and information. It is always several months old. The latest, most complete information as well as our 'Checkpoints' and 'Songs in the Night' newsletters are mailed out bi-monthly to our family of supporting friends.
To join our family of supporting friends, write by post to the address below and request to be put on our mail-out list. In USA we mail out every 2 weeks, (other countries we are forced by postal cost, to mail out every 3 months) Mail-outs consist of 'Waymarks" Tracts, important information on many subjects that concern God's people in these trying days, and our popular 'Checkpoints' and 'Songs in the Night' Newsletters. Also in each month that a donation is received from you, we send an extra Information pack of items of current interest that are never placed online!
When applying for our Mail-out List, please include a donation as the Lord impresses you, for the support of our many lines of missionary work. (Keep in mind that the postal cost alone to us for each person we place on our mail-out list, is $35.00 a year, before any goes towards the mission work!)
Be sure to state in your letter that you want to be on our Supporter's Mail-out List and receive Waymarks, Songs and Checkpoints. Also be sure and include a complete postal mailing address. Sorry, We cannot process email requests for the Mail-out List.
U.S. MAIL ADDRESS

PILGRIMS REST

1288 Myers Town Rd.

BEERSHEBA SPRINGS, TN. 37305

~~~~~~~~~~~~~~~~

CREDIT CARD ORDERS ONLY

Voice............931-692-3777

Central Time, 8 am - 5 pm, Monday - Thursday / Friday: 8 am - 12 noon

Fax...............931-692-3574
Remember! We depend on your gifts to keep our Mission work growing!