The Latest Updates: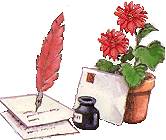 Updated: Wednesday, March 19, 2014

NEW! THREE ANGELS PAINTING !
For the most up to date articles--get on our postal mailing list!
For a our online store, click here:

Our Evangelical Earthquake Entire Book in PDF!!

20 Reasons why America needs Natural Remedies Encyclopedia.pdf

The Christian Warfare Against Sin.pdf

Homosexual Conference at Andrews

LaSierra Univ. Evolution Crisis. pdf

End of the McGill Case.pdf

FloridaHospital-10-1.pdf

Elfred Lee's Testimony.pdf

Spiritual Formation in the Church-2011.pdf

Spiritual Formation in the Church-2005.pdf

Only One Way to Practice Healing.pdf

What is the meaning of Joel 2:28, 29?

Satan's Personating Christ.pdf

Holy Spirit-A.pdf

Strength in Genuine Humility: a SOP study.pdf

Warnings to the Church.pdf

Universalism-Lorrain Day.pdf

The Sabbath Linked to Our World.pdf

Modest and Healthful Clothing

The Defined King James Bible A New Bible you may wish to obtain!

Modest and Healthful Clothing

Should Christians Attend a Seder? 2011.pdf

Europe's Islamic Problem

The Seven Thousand Years.pdf

Taliban.pdf

Buying the Sunday Law.pdf

Europe's Islamic Problem

Europe's Sunday Alliance

China's Population Problem

Cyberwar.pdf

Gulf Oil Spill.pdf

Israel-Iran-10-1.pdf

Number of Priests Decline in RCC.pdf

The Stimulus: a Fraud.pdf

Sunday in Germany.pdf

Ted Wilson Elected 2010.pdf

One Response to Wilson's Election.pdf

Europe's Sunday Alliance

China's Population Problem

Astounding Cayenne.pdf

Caring for Brain Concussion.pdf

Niacine: A Remarkable Healer.pdf

Healing Power of Vitamin C.pdf

Food Crisis 2011.pdf

Chart of the New Medical-Care.pdf

Problems with TubeFeeding.pdf

Avoiding Discouragement

A Vision of The Lost - William Booth.pdf

Elder Andreasen Speaks about the Spirit of Prophecy Excerpts transcribed from an actual recorded sermon from 1955. Hear this actual sermon in MP3!

WM1542: Facts You Should Know about Abortion:
Colporteur Work Update: Dec. 2009
Download PDF of "Snares of Satan"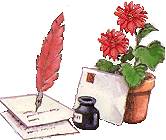 PILGRIMS' REST SUPPORTERS' MAIL-OUT LIST: PLEASE NOTE: The material displayed on this web site is not the most recent of our news and information. It is always several months old. The latest, most complete information as well as our 'Checkpoints' and 'Songs in the Night' newsletters are mailed out bi-monthly to our family of supporting friends.
To join our family of supporting friends, write by post to the address below and request to be put on our mail-out list. In USA we mail out every 2 weeks, (other countries we are forced by postal cost, to mail out every 3 months) Mail-outs consist of 'Waymarks" Tracts, important information on many subjects that concern God's people in these trying days, and our popular 'Checkpoints' and 'Songs in the Night' Newsletters. Also in each month that a donation is received from you, we send an extra Information pack of items of current interest that are never placed online!
When applying for our Mail-out List, please include a donation as the Lord impresses you, for the support of our many lines of missionary work. (Keep in mind that the postal cost alone to us for each person we place on our mail-out list, is $35.00 a year, before any goes towards the mission work!)
Be sure to state in your letter that you want to be on our Supporter's Mail-out List and receive Waymarks, Songs and Checkpoints. Also be sure and include a complete postal mailing address. Sorry, We cannot process email requests for the Mail-out List.
U.S. MAIL ADDRESS

PILGRIMS REST

1288 Myerstown Rd.

BEERSHEBA SPRINGS, TN. 37305

~~~~~~~~~~~~~~~~

CREDIT CARD ORDERS ONLY

Voice............844-777-1844

Central Time, 8 am - 5 pm, Monday - Thursday / Friday: 8 am - 12 noon

Fax...............931-692-3574
Remember! We depend on your gifts to keep our Mission Work growing!